BEHIND THE SHELVES OF
ITALIAN INDEPENDENT
BOOKSHOPS
How the Italian independent bookselling world is turning a crisis into an opportunity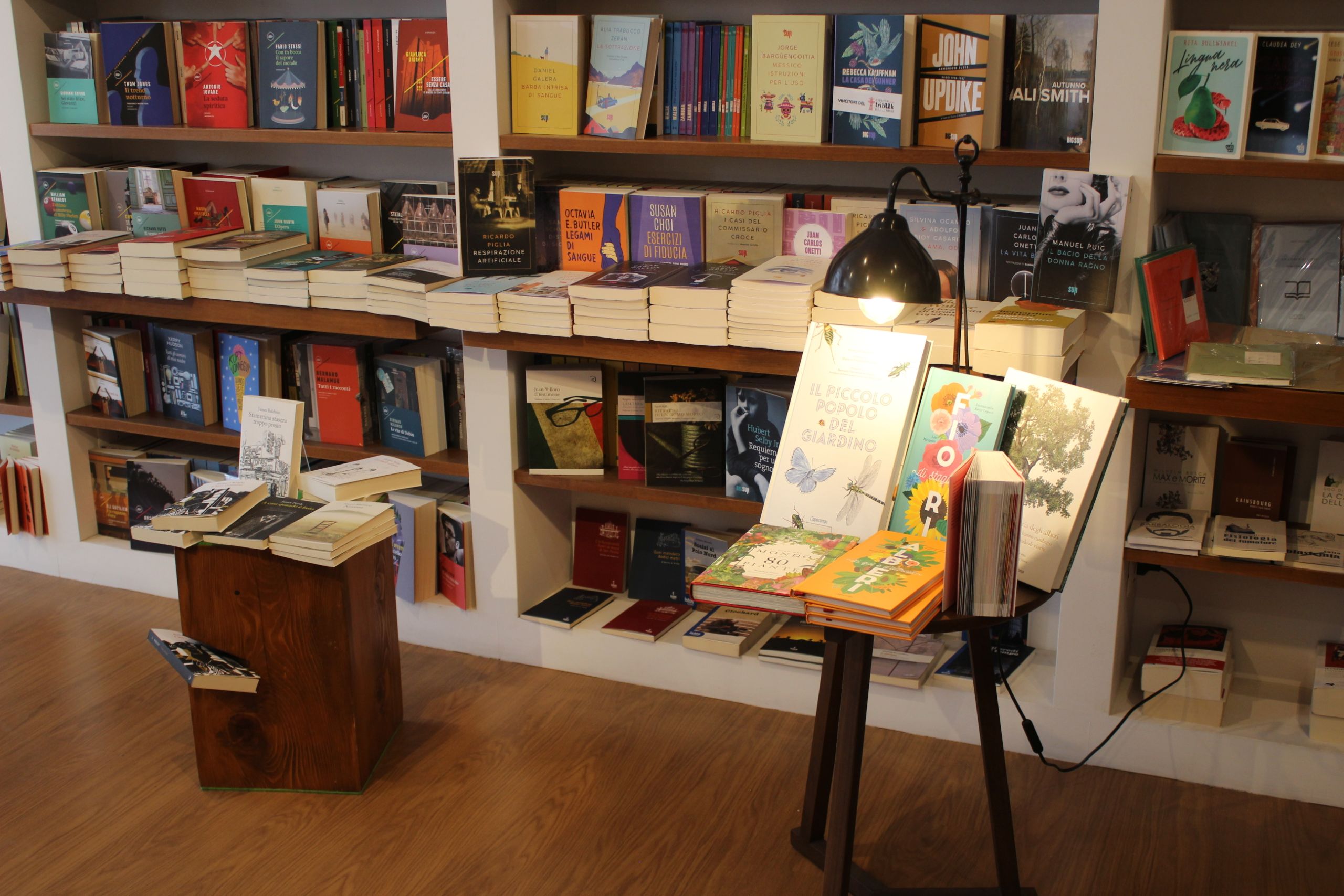 "When you sell a man a book you don't sell him just twelve ounces of paper and ink and glue — you sell him a whole new life"
Roger Mifflin, the protagonist of the 1917 novel Parnassus on Wheels by Christopher Morley, can be elected as the symbol of Italian independent booksellers. He is dynamic, eccentric, and – most of all – a great connoisseur of the product he sells.
In Italy, independent bookstores overrun chain bookstores. According to a report released by ALI, the trade association of Italian booksellers, in February 2020 there were 3,670 bookshops across the country, and 2,412 were independently owned.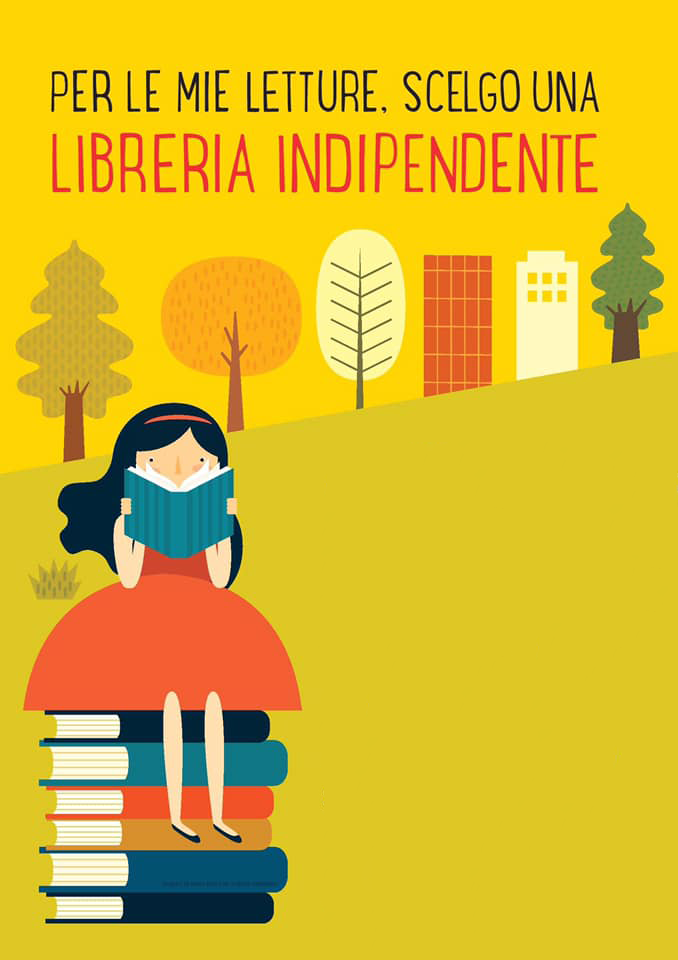 The same research revealed that 81.6 per cent of the stores faced fierce competition from the retail giant Amazon.
The pandemic has increased the difficulties, slowing down the distribution of the books and limiting freedom to move.
Yet, data released by ALI in June 2021 showed that the independent bookshop sector is recovering. More than a third of the bookshops recorded an improvement in their business performance in the last six months of 2020, and 48.6 per cent of them reported an increase in sales.
In my article, I will explore how the independent bookselling world is tackling the pandemic and the competition with online retailers.
Watch the video below to have a taste of who is an independent bookseller.
Summary
In the first section, I will illustrate two initiatives launched last year to support independent bookstores.

Then, I will focus on Bookdealer, a new-born e-commerce site that allows readers to finance their favourite bookshop.
 
The third section will be dedicated to a specific and intriguing part of the independent bookselling world: travelling bookstores. Booksellers driving an Ape car, or a bicycle, are increasingly widespread in the country. Each one is finding a way to be faster than Amazon – or simply different.
 
In conclusion, I will look to the future of Italian independent bookshops.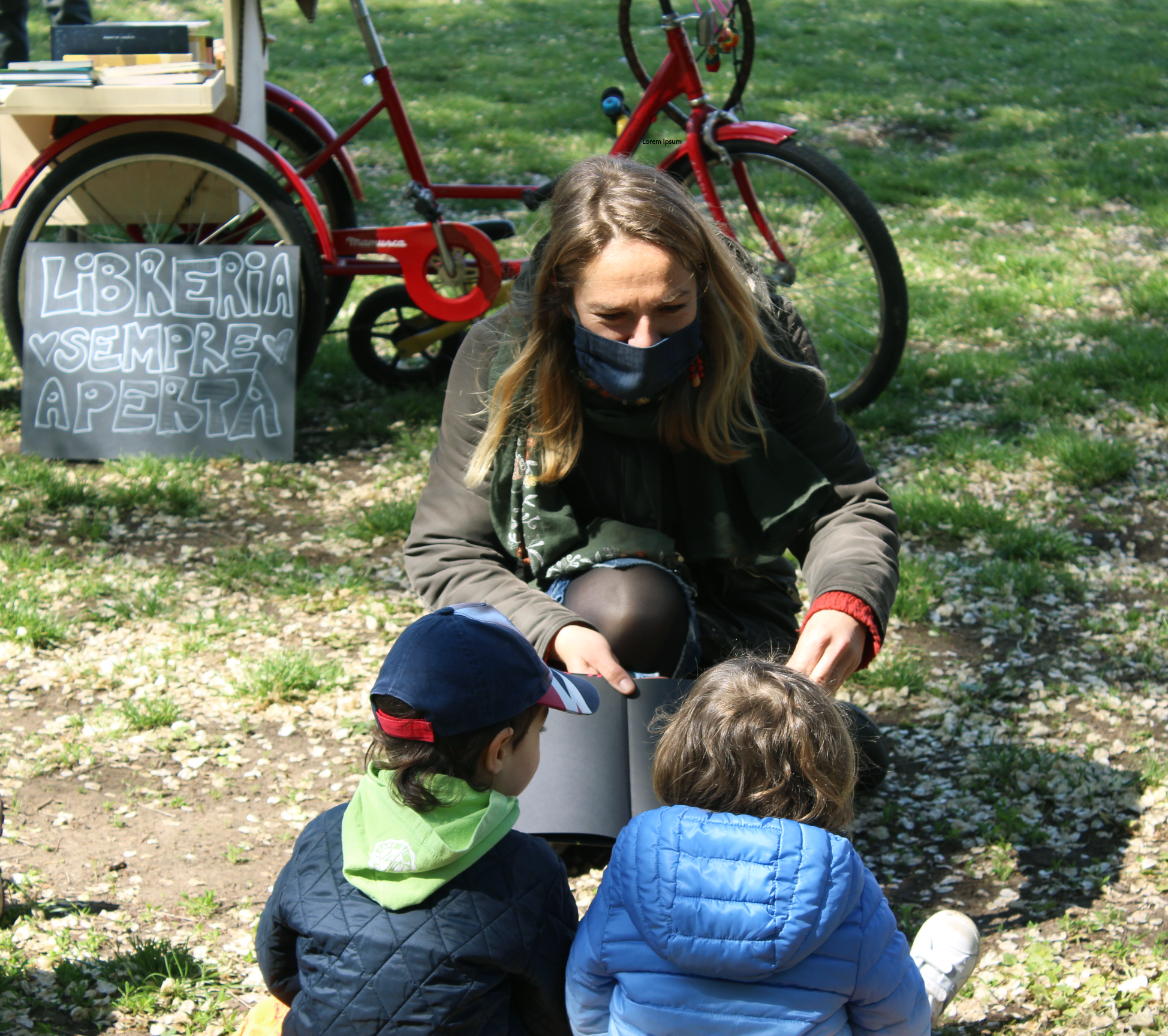 Francesca Rendano reads stories to the children in Parco Savarino, Milan
Francesca Rendano reads stories to the children in Parco Savarino, Milan
On 9 March 2020, Italy entered into its first national lockdown. The world was going online. Yet almost half of the bookshops did not have a website or social account.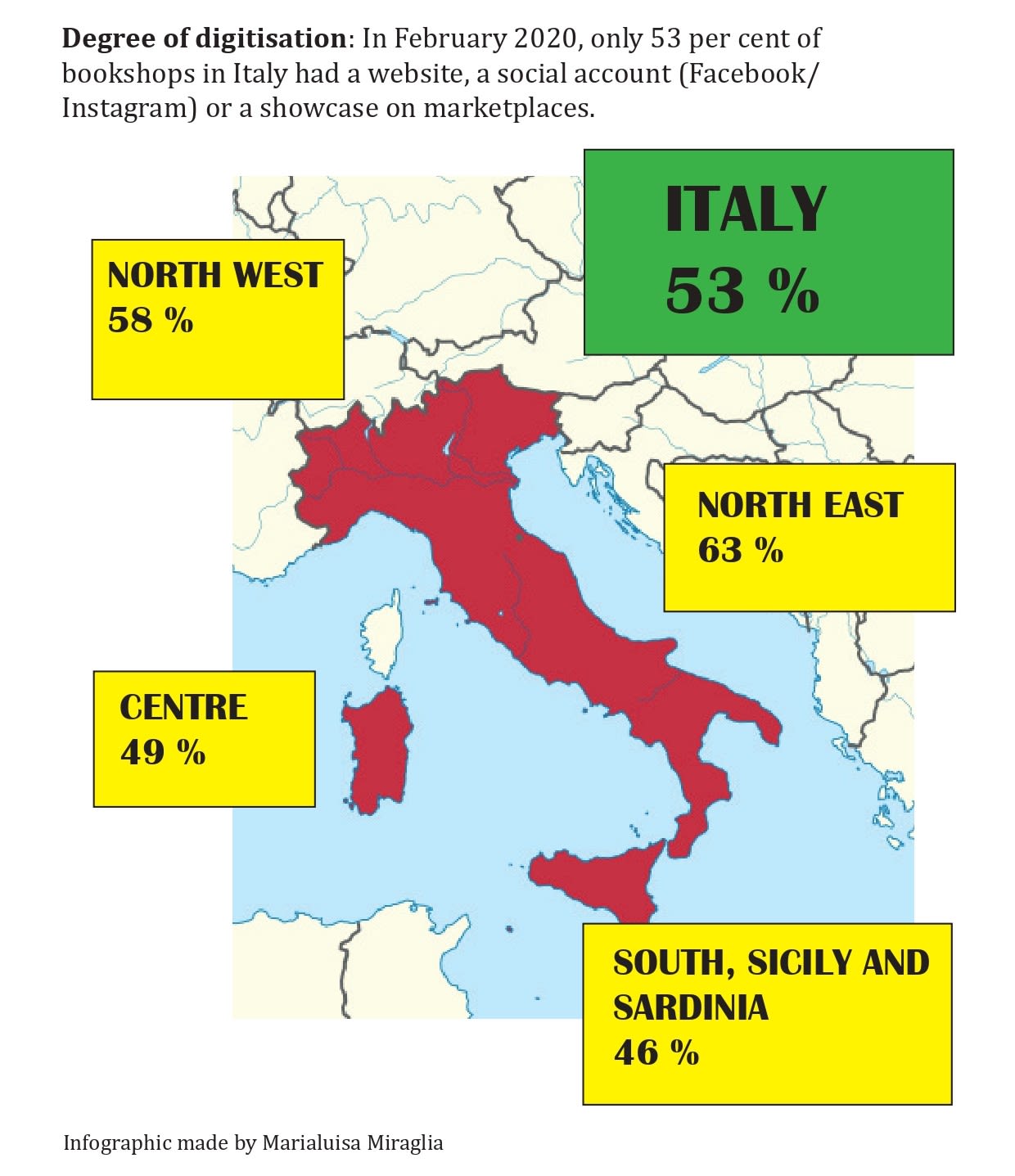 ---
Adotta Una Libreria
Eris Edizioni, an independent publishing house born in 2009 in Turin, was the first company to come to the rescue of independent booksellers.
Eris realised there was a contradiction: while some booksellers did not even have a website, all the publishing houses were easily selling books online.
"We didn't want to take advantage of it and push our online shop, cutting out the booksellers who had sold and recommended our books over the years"
On 18 March, Eris launched an initiative called "Adotta Una Libreria" ("Adopt A Bookshop"). The idea was simple. Eris, as the other publishing houses do, generally send their books to booksellers. Booksellers sell them and pay the publishing house a percentage of the copies sold. This time, the process was different. For every order placed on Eris Edizioni's website, the bookshop 'adopted' that day got its usual percentage, as if the bookshop had sold the book by itself. Every day, a different bookshop received money and support – for free.
The project was expanded to other six publishers. "We are different, but we managed to create a wide network," Sali revealed. In a month and a half, the team sold about 1,700 books and collected more than €10,000 (£8532). Seventy-two bookshops of 37 cities were involved.
---
LibriDaAsporto
Enrico Quaglia is the general manager of Ennew, a book promotion and marketing company. On 22 March, he was home, finding himself surprised by all the initiatives that booksellers and publishers were launching around the country - online book clubs, book recommendations through social networks - but also by the difficulties they were facing.
An idea struck him:
"Why don't we do a fundraiser to support independent bookshops?"
Posting a book in Italy is very expensive: shipping is charged at least €5.50 (£4.70). Quaglia contacted some publishers and built a website: LibriDaAsporto. Within two weeks, 750 bookshops joined the platform, and 180 publishers economically contributed. In the first phase of the pandemic, LibriDaAsporto raised more than €63,000 (£53,753). LibriDaAsporto's team used the money to help the registered bookstores post books.
"It was a truly high-profile solidarity operation, perhaps the first operation in Italy in which booksellers and publishers pulled in the same direction," Quaglia declared.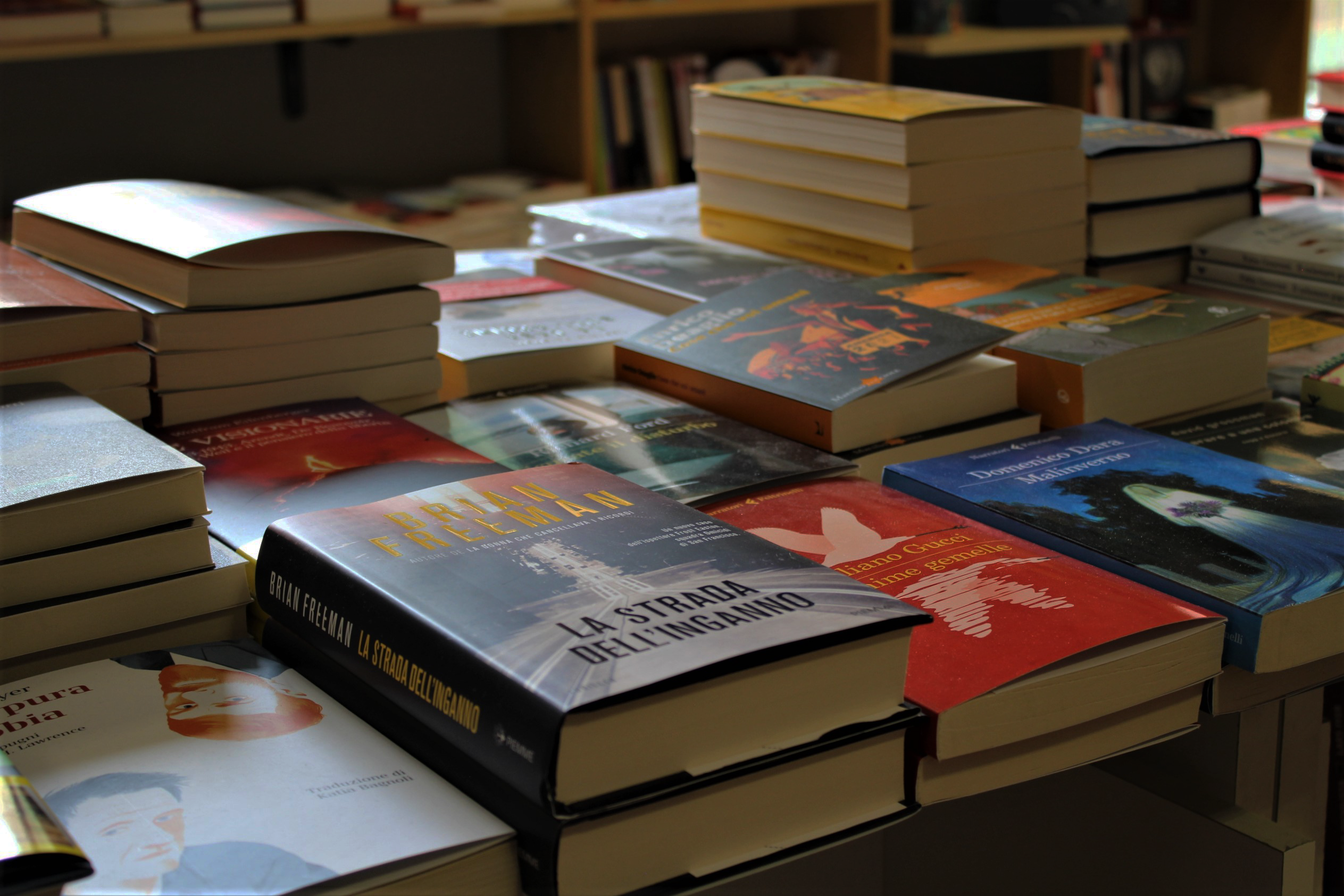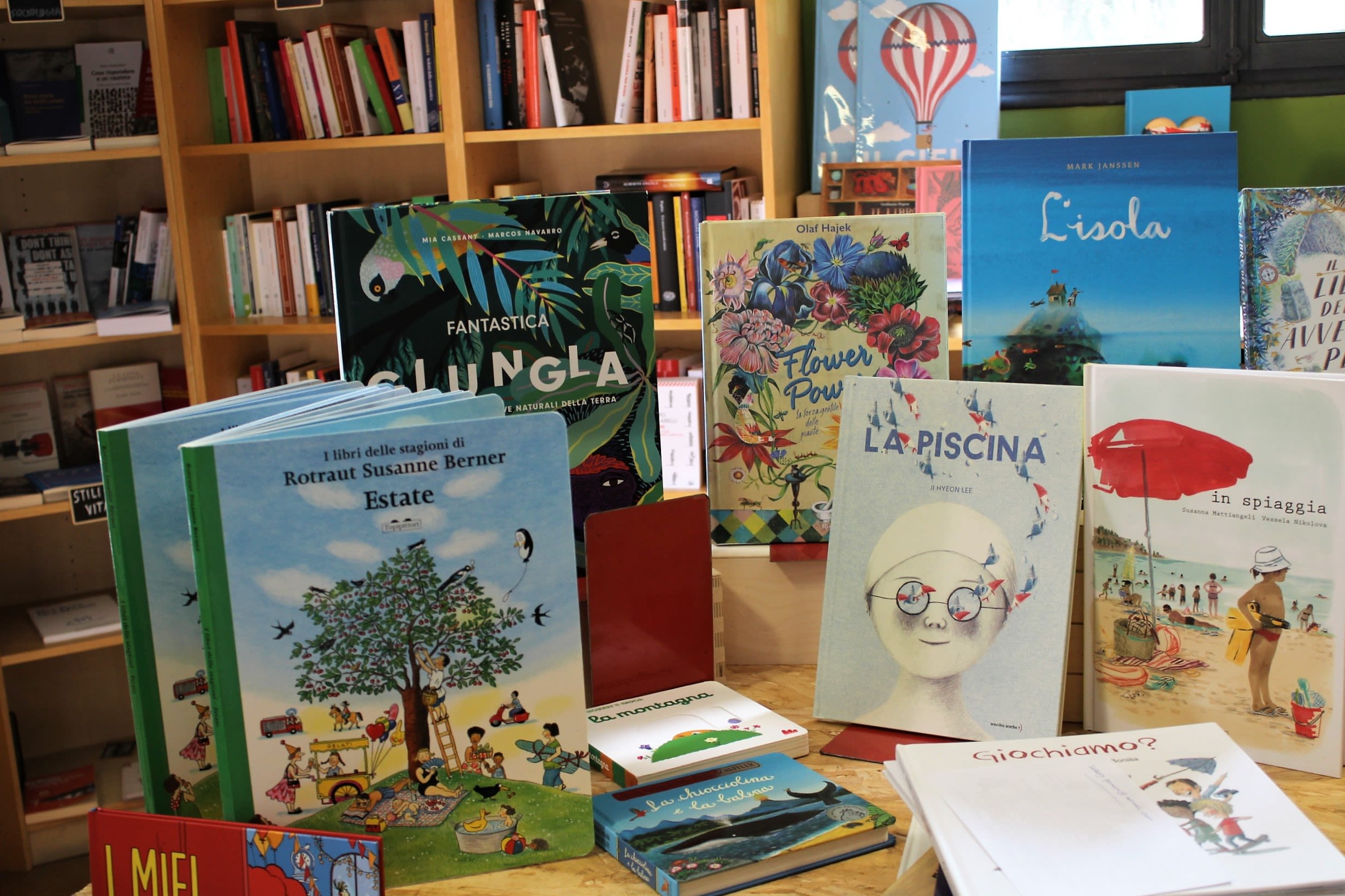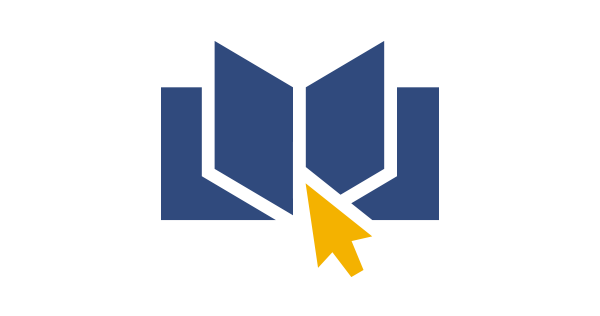 Image Credits: Bookdealer.com
Image Credits: Bookdealer.com
IIn April, bookshops were allowed to reopen. The pandemic, however, was not over. So as the long-standing necessity to survive the competition with online retailers.
On 27 August, Mattia Garavaglia, owner of La Libreria del Golem, in Turin, Leonardo Taiuti, publisher at Black Coffee Edizioni, Daniele Regi and Massimiliano Innocenti launched Bookdealer, a digital platform aimed at uniting independent bookstores.
The project draws inspiration from Bookshop.org, the e-commerce site born in the US in early 2020 and landed in the UK last November. Like this one, Bookdealer allows booksellers to customise their digital storefronts and people to purchase online while supporting local businesses. 
Yet, the two platforms differ in the working principles and the percentage reserved for the bookshops.
"On Bookshop.org you can decide whether to buy the book randomly or choose a bookshop where you can complete your purchase," Leonardo Taiuti explained.
"Bookdealer reserves 100 per cent of the cover price for the bookshop selected by the user. Bookshop.org works differently. Let's say the user has chosen a store. In this case, Bookshop.org reserves for it 30 per cent of the cover price. Otherwise, Bookshop.org collects 90 per cent of the cover price and the 10 per cent is placed in a common fund"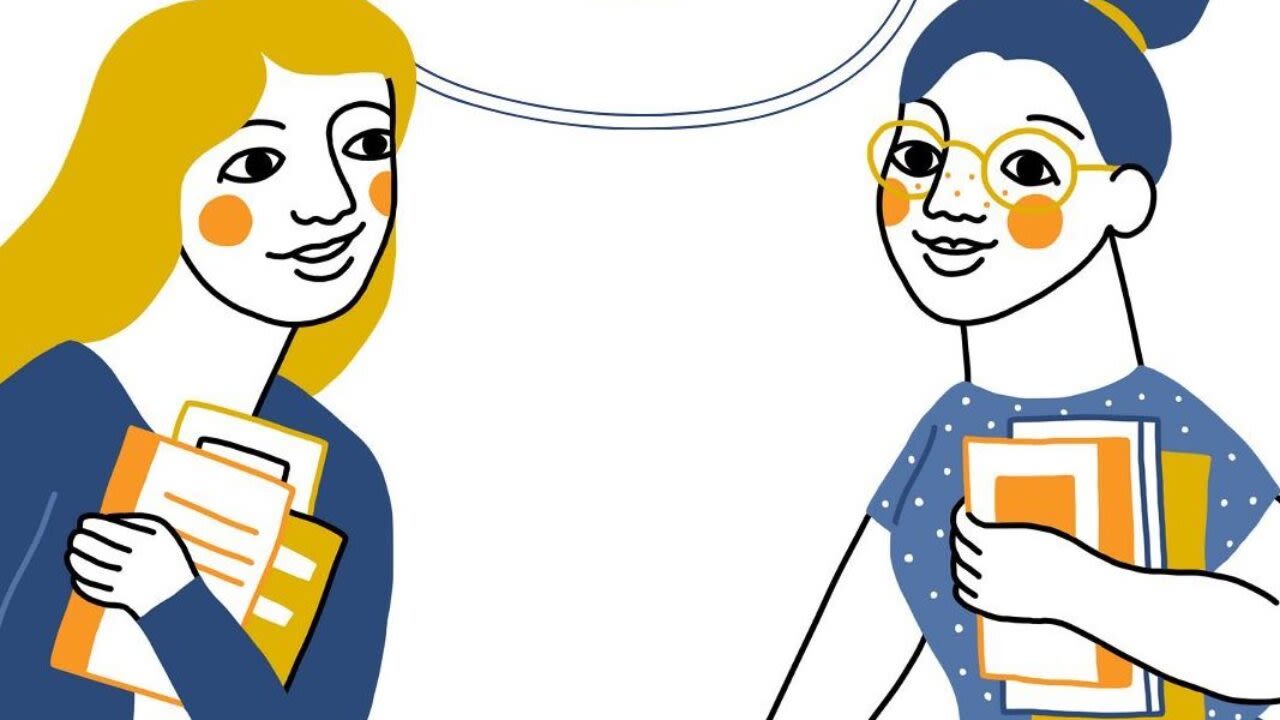 The readers' point of view
Bookdealer provides a lot of services. Users can virtually visit the stores and receive book recommendations.
Bookdealer's booksellers also want to differentiate themselves from Amazon by the care they take over the packages, as you can see from the photos.
Clara Calavita discovered Bookdealer as soon as it was born. At that stage, Italy was not in lockdown. However, Calavita needed to send a gift to a friend who lived in another city. Bookdealer was the solution.
In the following months, when Covid-19 cases increased and the government introduced new restrictions, she kept using the platform to send gifts to friends.
"Bookdealer also allowed me to get to know new bookshops; following them on social networks and their respective pages on Bookdealer, I learned more about their reading recommendations and found affinities with my tastes"
Last month, Calavita had the opportunity to go to the bookshop she supported and built a relationship with using Bookdealer: Libreria Milton, in Alba, Piedmont. "It was an exciting moment," she smiled, evoking the first time she saw Carlo Borgogno and Serena Aimasso in person.
She gave them a peculiar gift: a piece of paper with a story she wrote, hand-illustrated by a friend.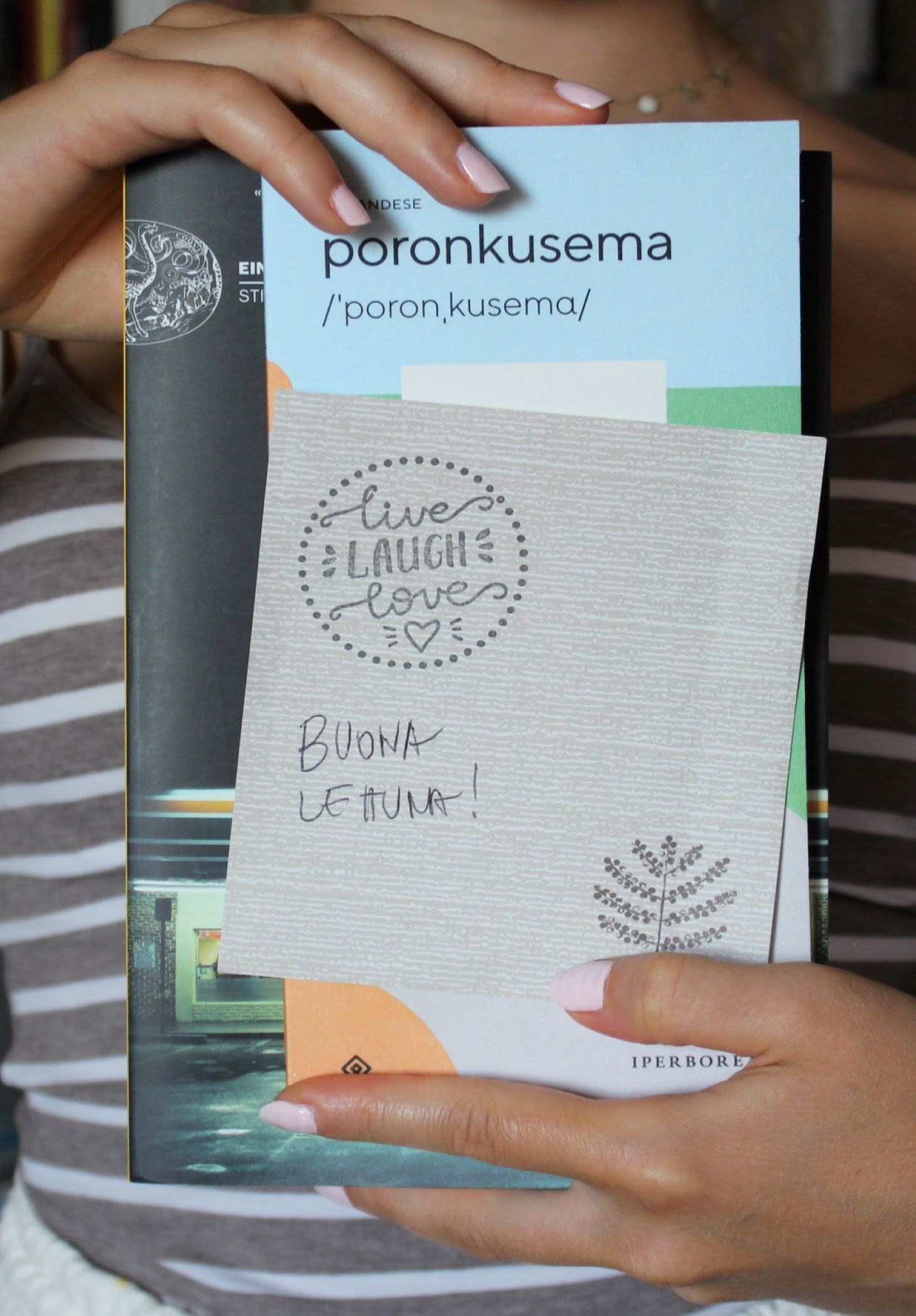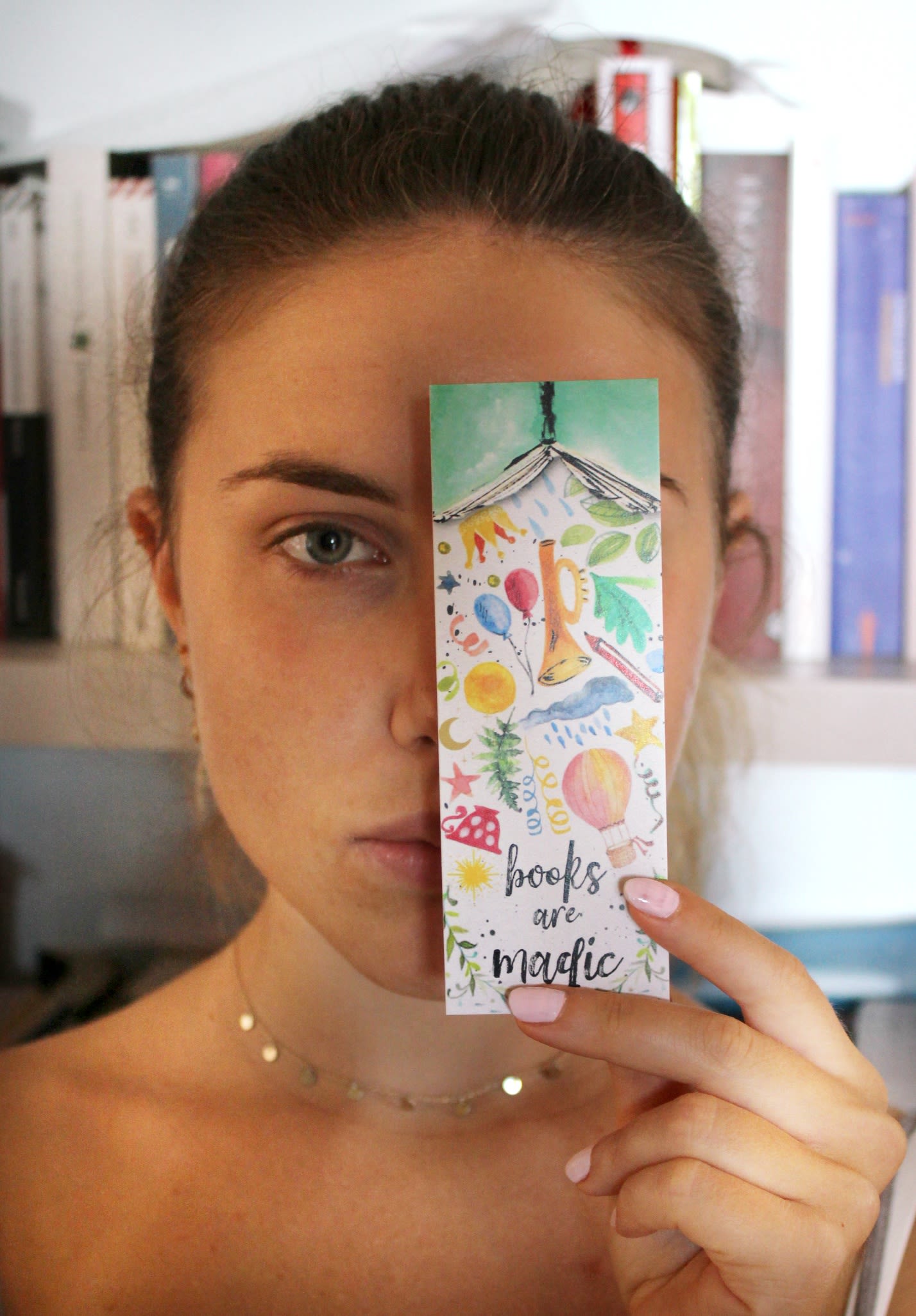 Some numbers
800 registered bookshops
45,000 users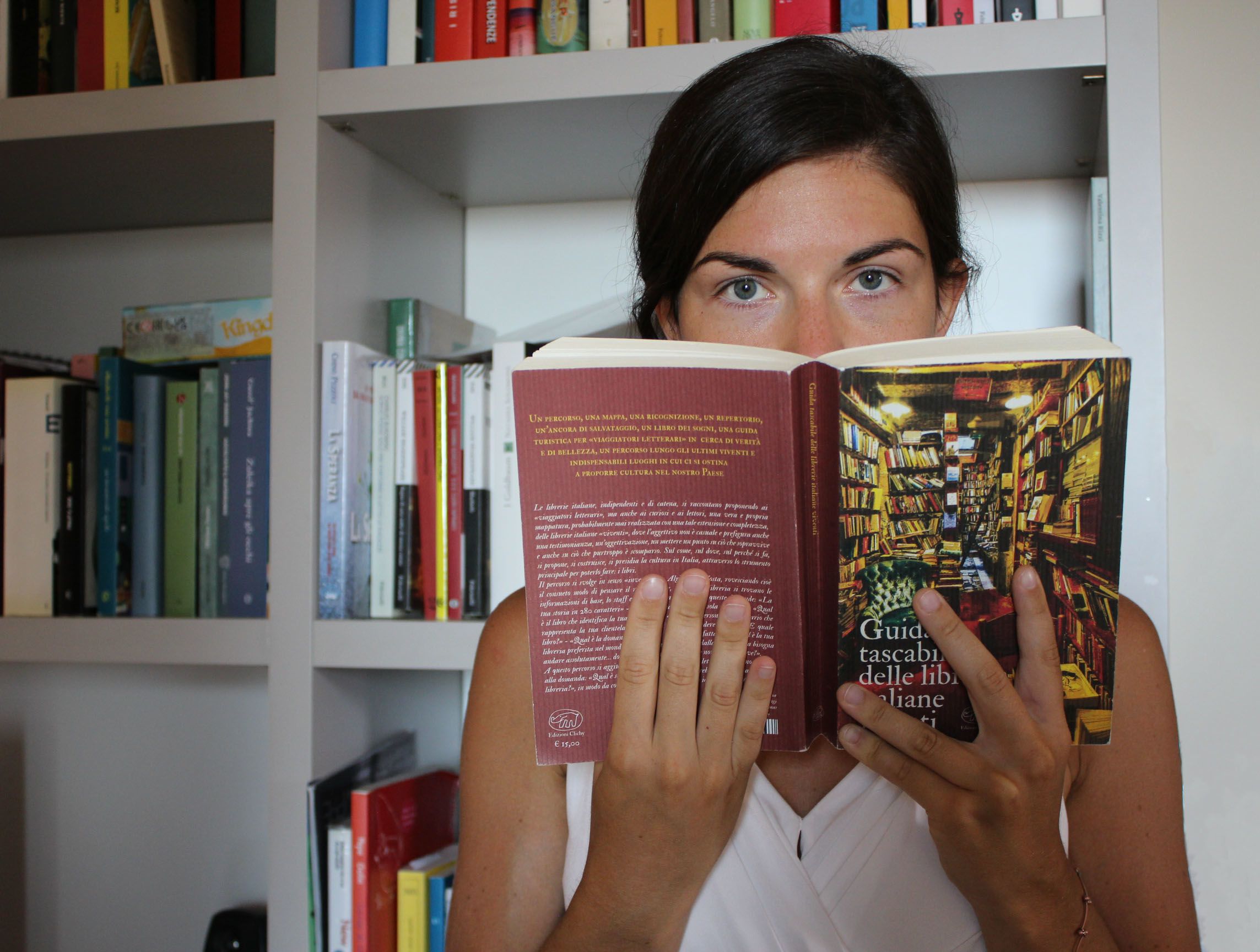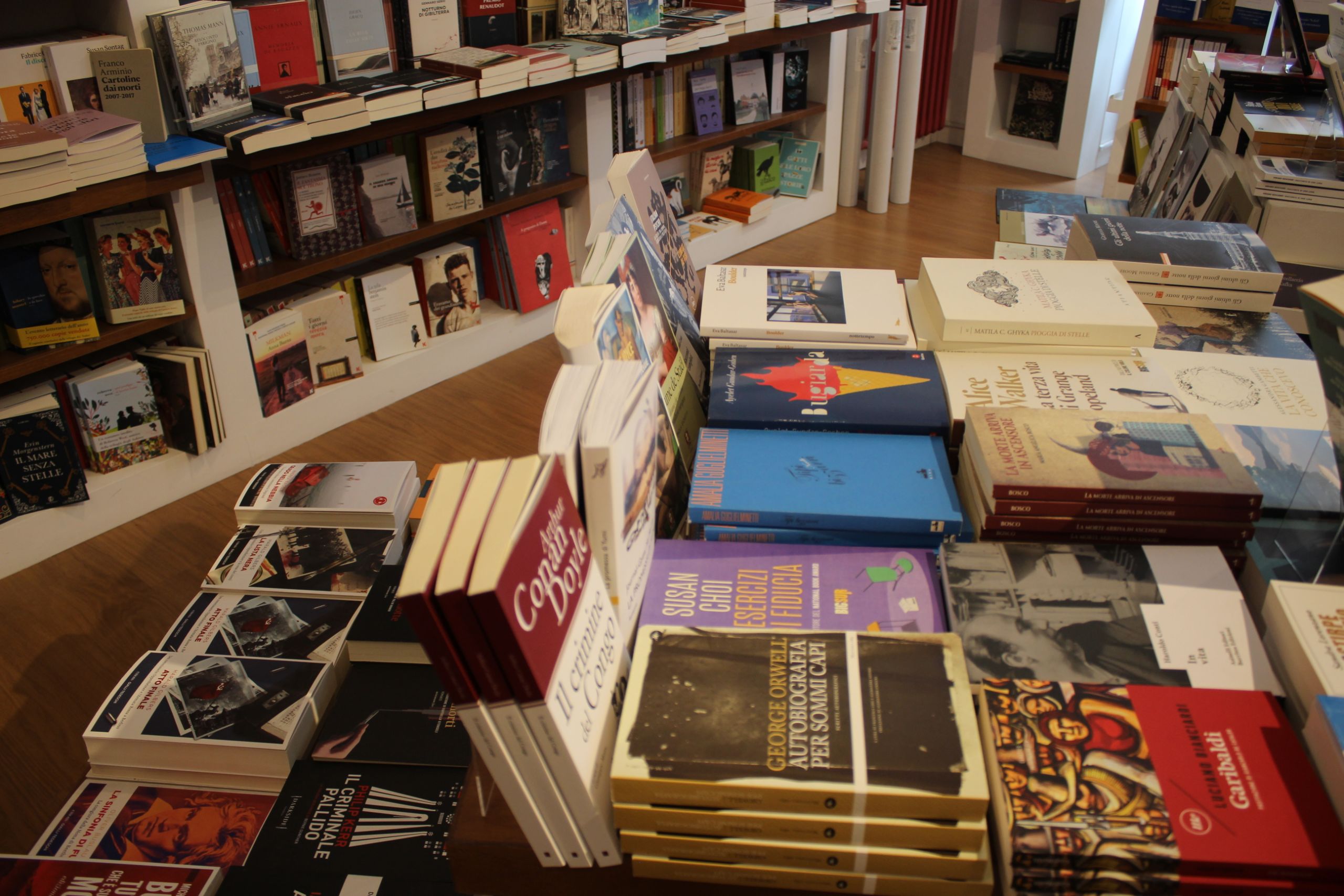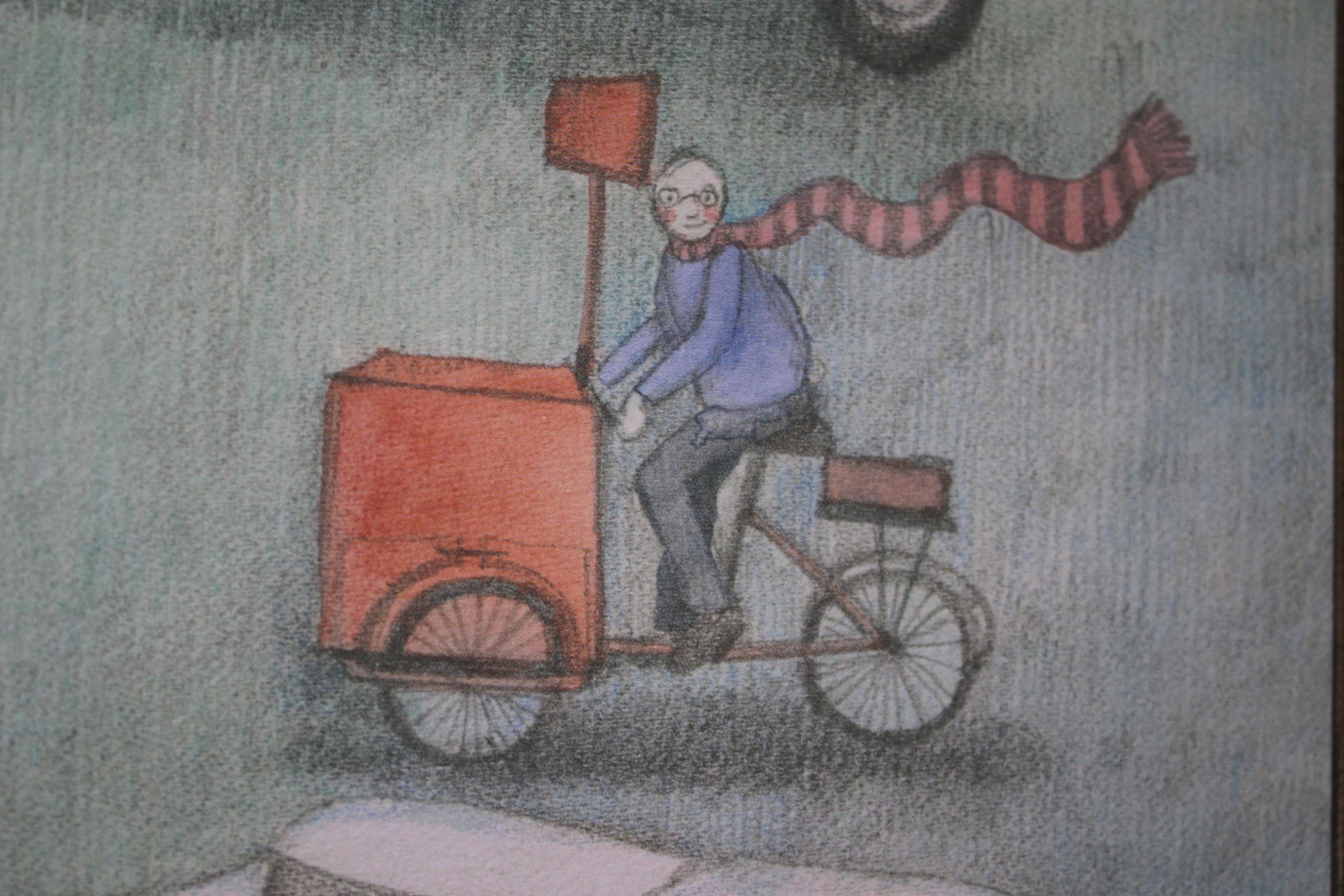 Luca Santini portrayed by Natascia Ugliano in Valentina Rizzi (2016) L'insolito destino di Gaia la libraia, Rome: Bibliolibrò
Luca Santini portrayed by Natascia Ugliano in Valentina Rizzi (2016) L'insolito destino di Gaia la libraia, Rome: Bibliolibrò
If there were to be a vehicle for Italian novelists, it would be the Ape, the famous three-wheeled vehicle manufactured and marketed by the Piaggio company.
Inside her Ape, at the end of 2020, Valentina Rizzi interviewed authors and illustrators. These meetings were aired on social networks, Youtube, and on the main tv channels of the country.
Every travelling bookseller knows Valentina Rizzi. Educated as a playwright and drama-therapist, in 2013 Rizzi won a public contest to tell stories and sell books through the streets of Ostia, near Rome. In an area sadly known for the presence of mafia and drug dealers, Rizzi set up an Ape car named Bibliolibrò, and gave it a mission.
"I wanted to sow seeds of beauty in a peripheral neighbourhood, amid urban and suburban decay"
Rizzi is very fond of her Ape.
"The Ape is a symbol of the post-war period because it was used to transport the food supplies through the rubble. It is a symbol of the Italian resistance"
In 2014, Rizzi founded the Bibliolibrò brand and started to publish illustrated books for children and adults. In 2018, she also opened a "fixed" bookshop in Ostia. However, Rizzi did not leave her Ape. She keeps travelling with it, or alone, with luggage full of the stories she has written over the years.
The story Rizzi is most attached to is L'insolito destino di Gaia La libraia. Gaia, the girl on the cover, wears Rizzi's clothes: a ribbed coat, a red hat. Obviously, Gaia is a bookseller.
Rizzi featured in her book some real Italian travelling booksellers. One of them is Luca Santini.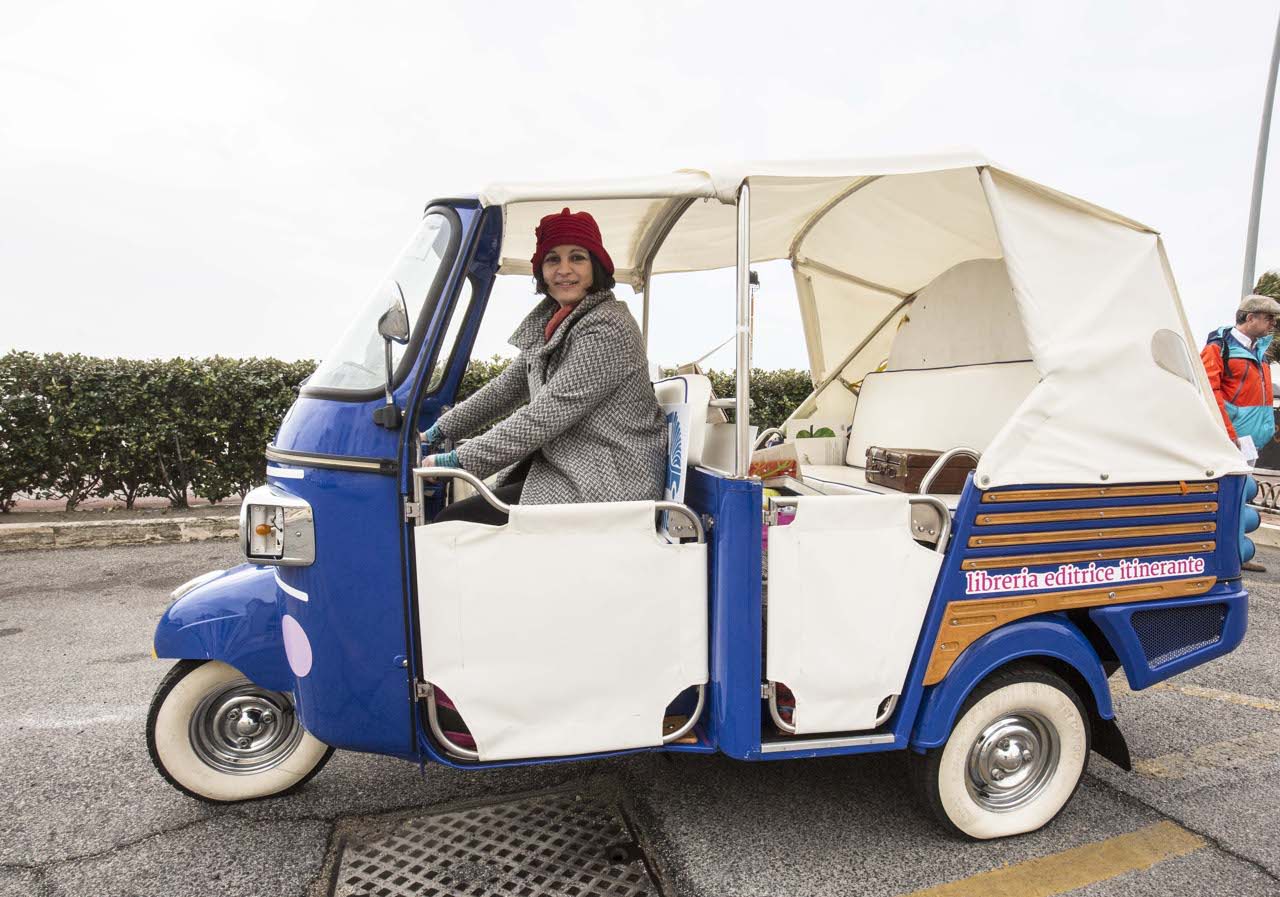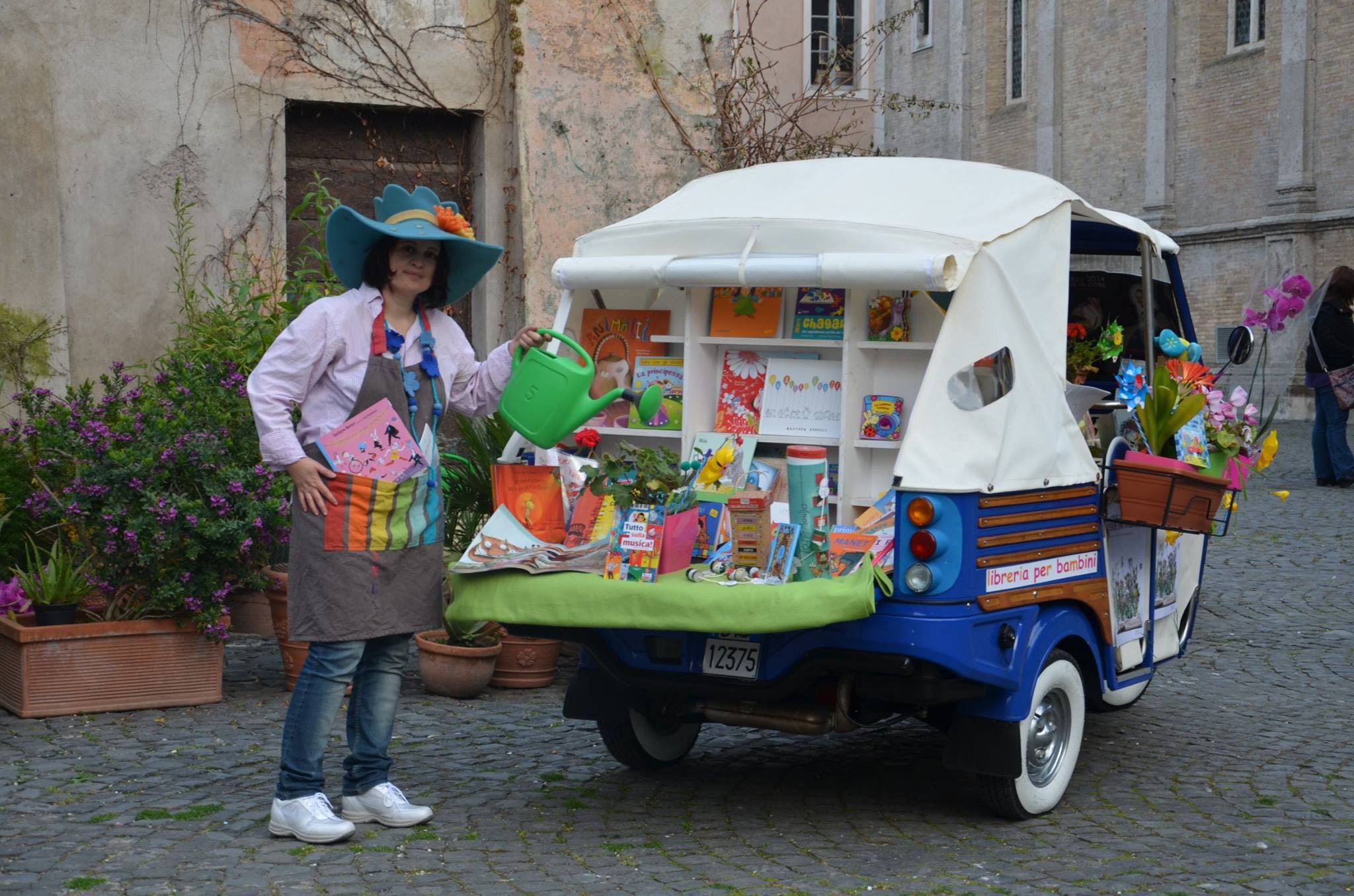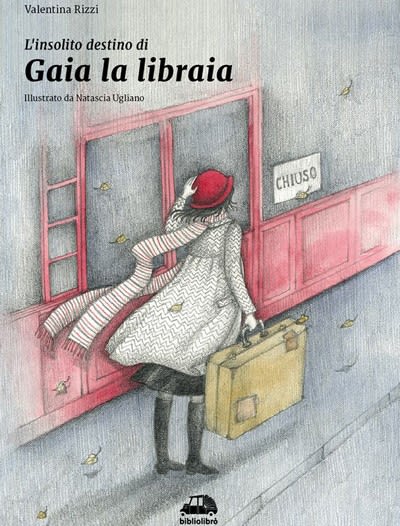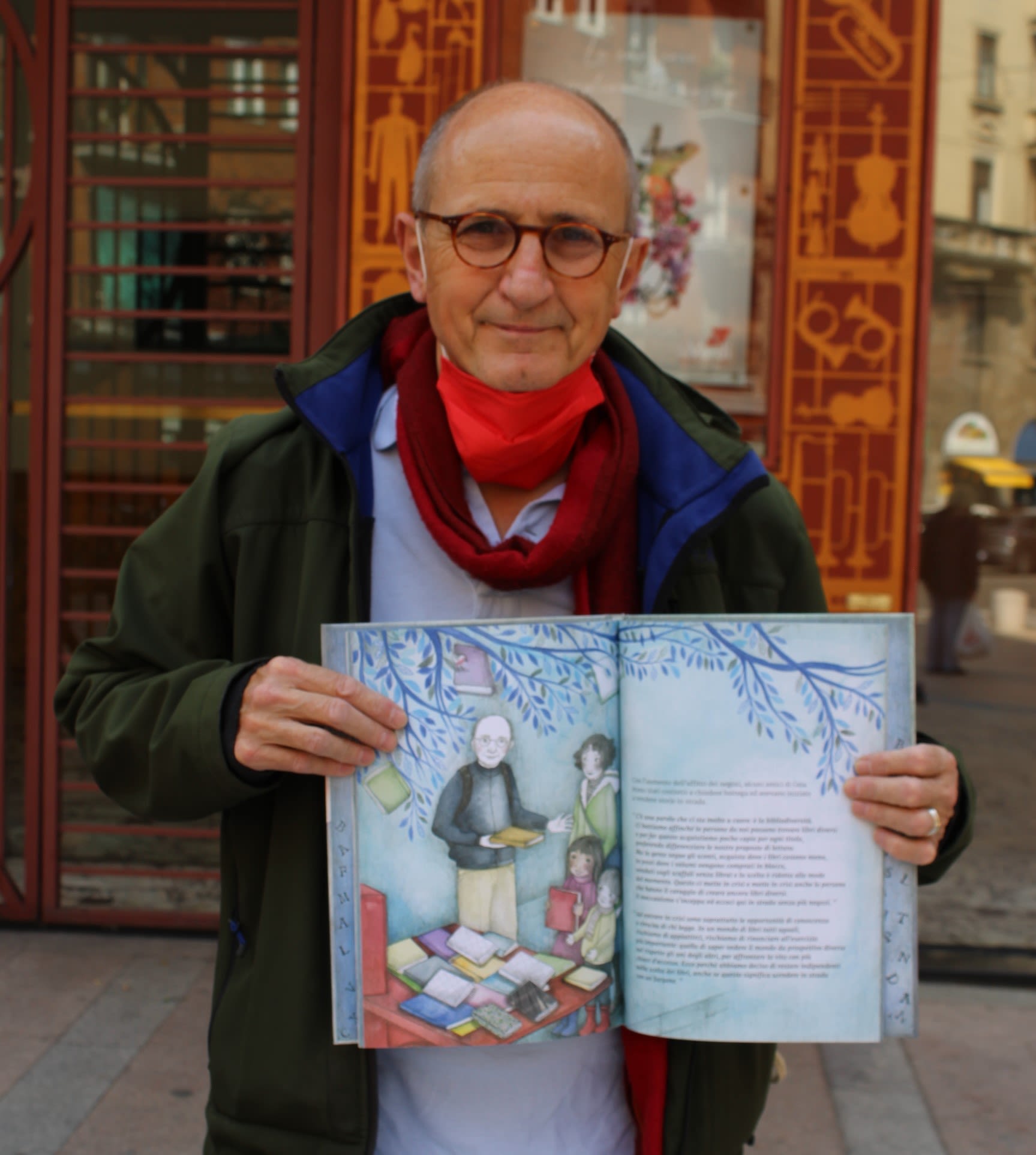 Owning a bookstore on wheels is a chance of a lifetime. You do not have to wait for people: you can reach out to them.
It's what Alessandro Lana does, weaving through the streets of Liguria with his Ape Libraia.
The idea of driving an Ape is poetic, but being a travelling bookseller is becoming more and more tricky. The pandemic deprived Lerici of its tourists, and most events in which Lana used to take part were cancelled. Lana had to make the most of social media and joined LibriDaAsporto to receive support.
Perhaps, what keeps the Ape moving, is Lana's passion for books and his undeniable creativity.
"What I like about my job is the fact that every day is different from the others. Of course, uncertainty brings a bit of anxiety"
Sometimes, even booksellers - Lana smiles – need a literary remedy to their ailments.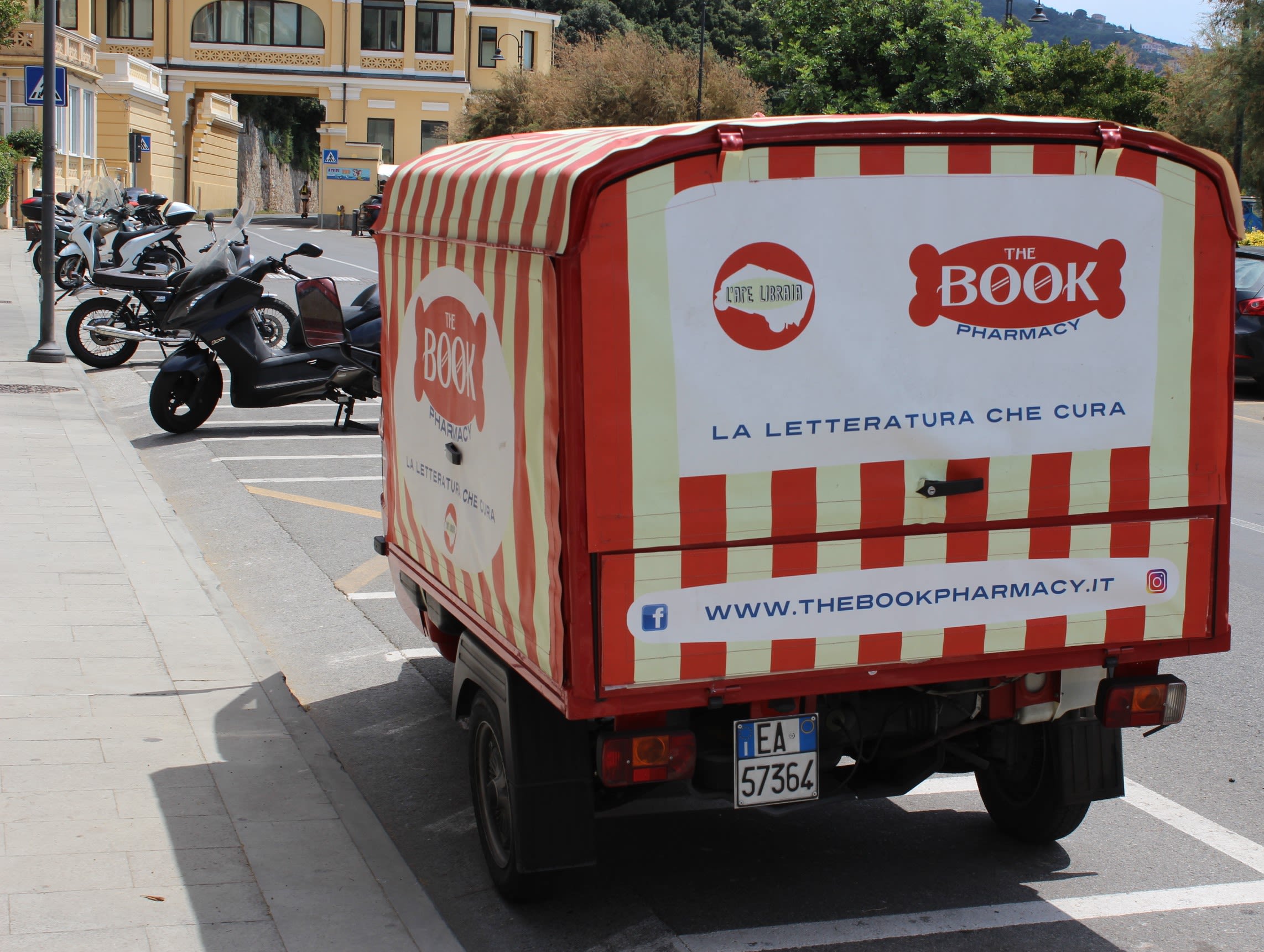 The pandemic has challenged independent bookshops. It has made them aware of the necessity to evolve, reinvent their business, and create a network. Some of them found a way to turn a crisis into an opportunity.
Spazio Terzo Mondo, an independent bookshop in Seriate (Bergamo), organised home deliveries for the first time ever. "We were involved in a whirlwind of frenetic moments: building packages, run to our customers' homes... we had even fun", recalls Lorita Biffi, one of the six booksellers who were in charge of the deliveries. "We reached customers who didn't know us before".
Spazio Terzo Mondo's booksellers still deliver books, even if they love welcoming customers in their bookshop again.
Sara Savoldelli, on the other side, transformed her business. Her shop in Clusone, Umpalumpa Officina Storia e Colori, used to sell children books. Alongside illustrated volumes, Savoldelli now sells board games for all ages.
"At home, during the first national lockdown, I learned how to play. I was tired of selling only books. So, I said to myself: you have to take the worst of times to change, to take advantage of them"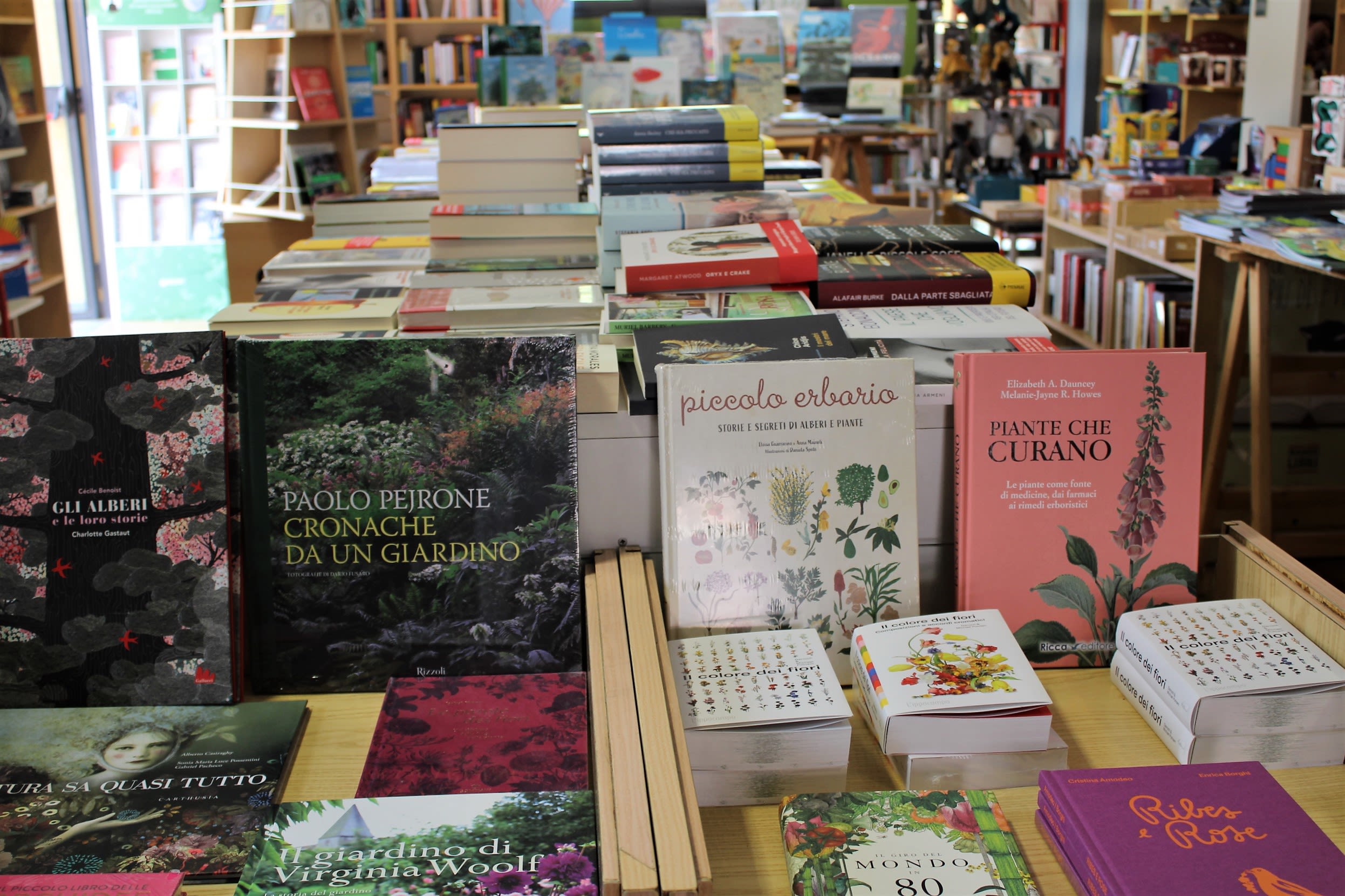 Spazio Terzo Mondo bookshop, Seriate
Spazio Terzo Mondo bookshop, Seriate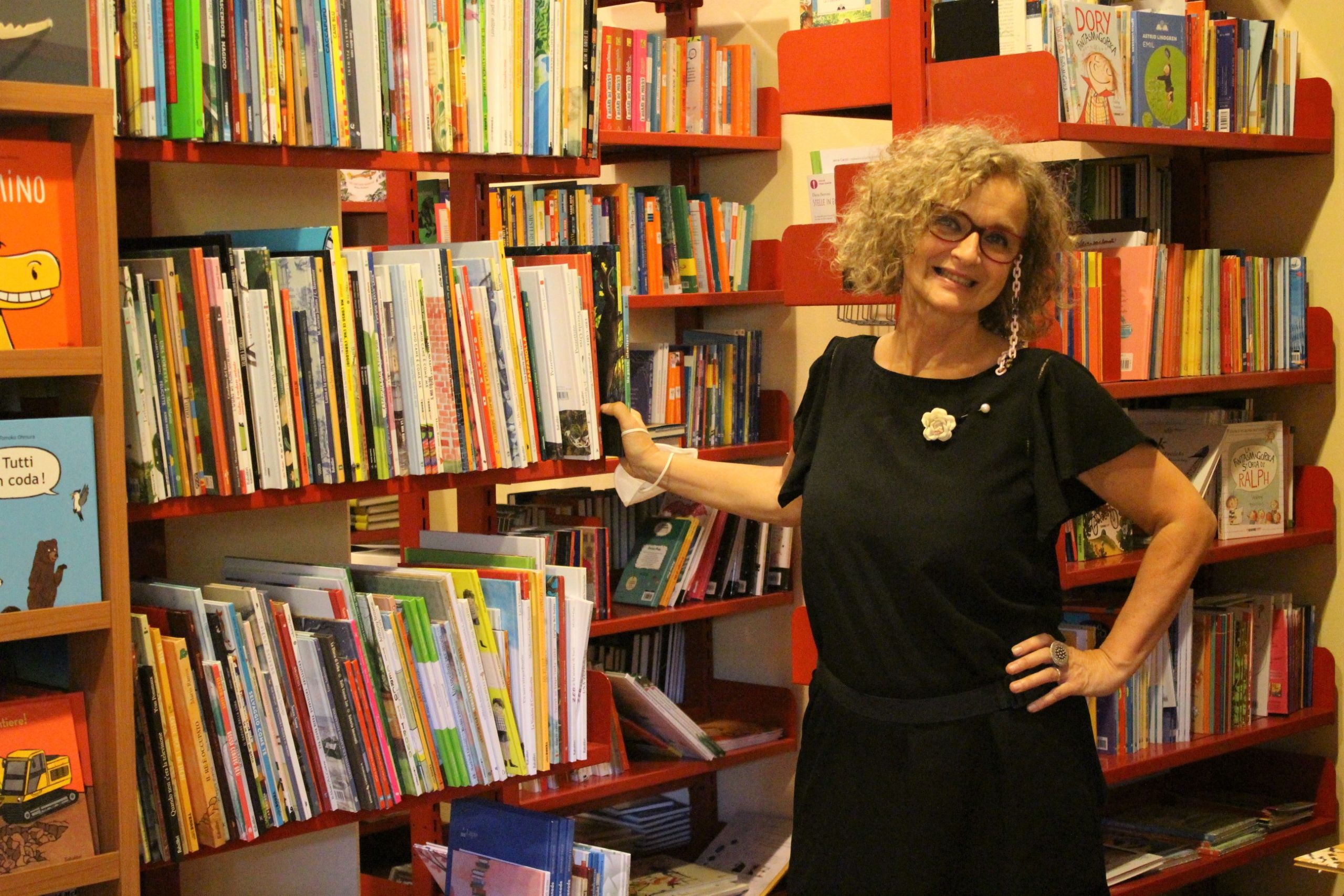 Lorita Biffi, bookseller at Spazio Terzo Mondo, Seriate
Lorita Biffi, bookseller at Spazio Terzo Mondo, Seriate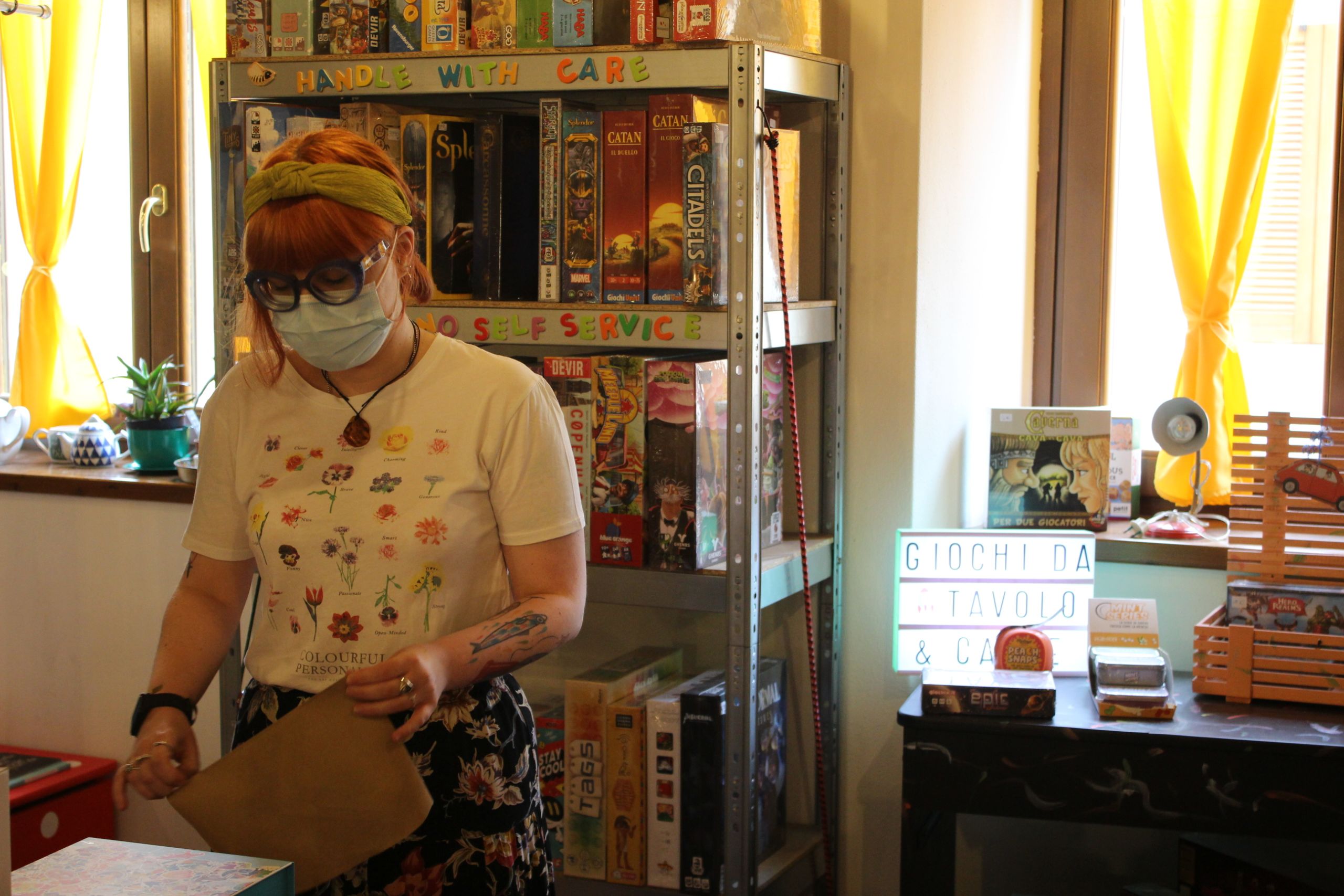 Sara Savoldelli, bookseller at Umpalumpa, Clusone
Sara Savoldelli, bookseller at Umpalumpa, Clusone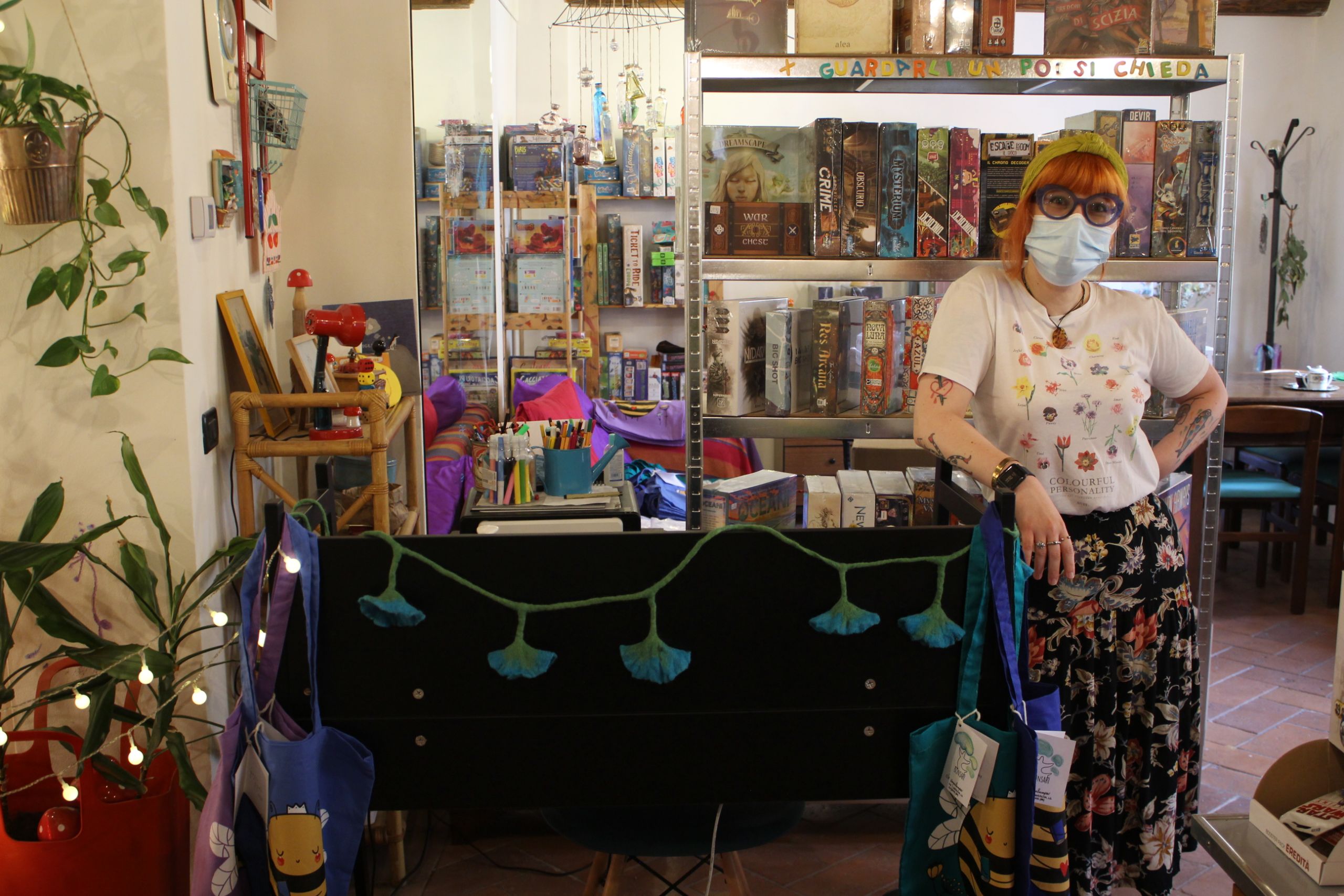 Sara Savoldelli, bookseller at Umpalumpa, Clusone
Sara Savoldelli, bookseller at Umpalumpa, Clusone
Item 1 of 4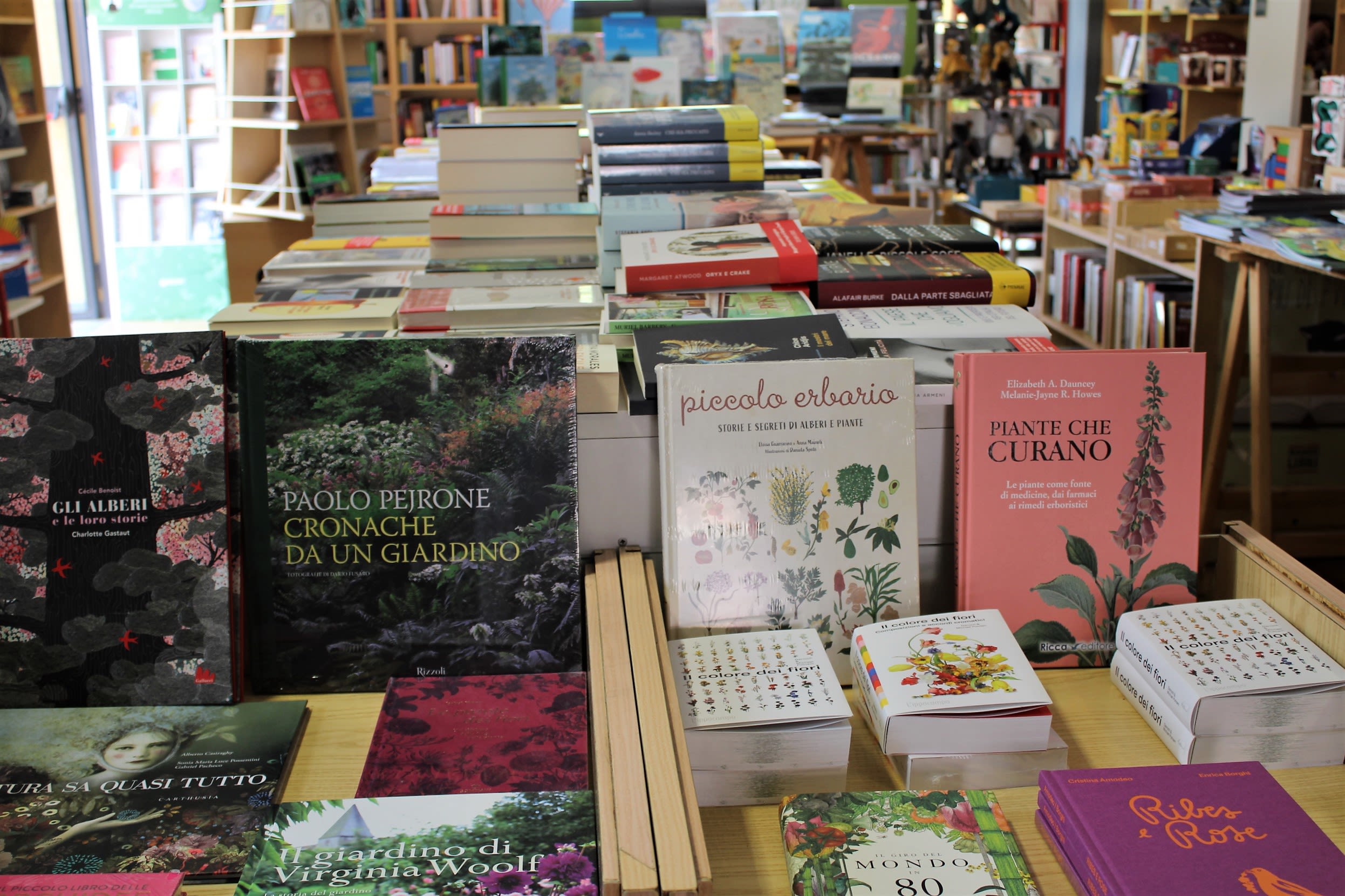 Spazio Terzo Mondo bookshop, Seriate
Spazio Terzo Mondo bookshop, Seriate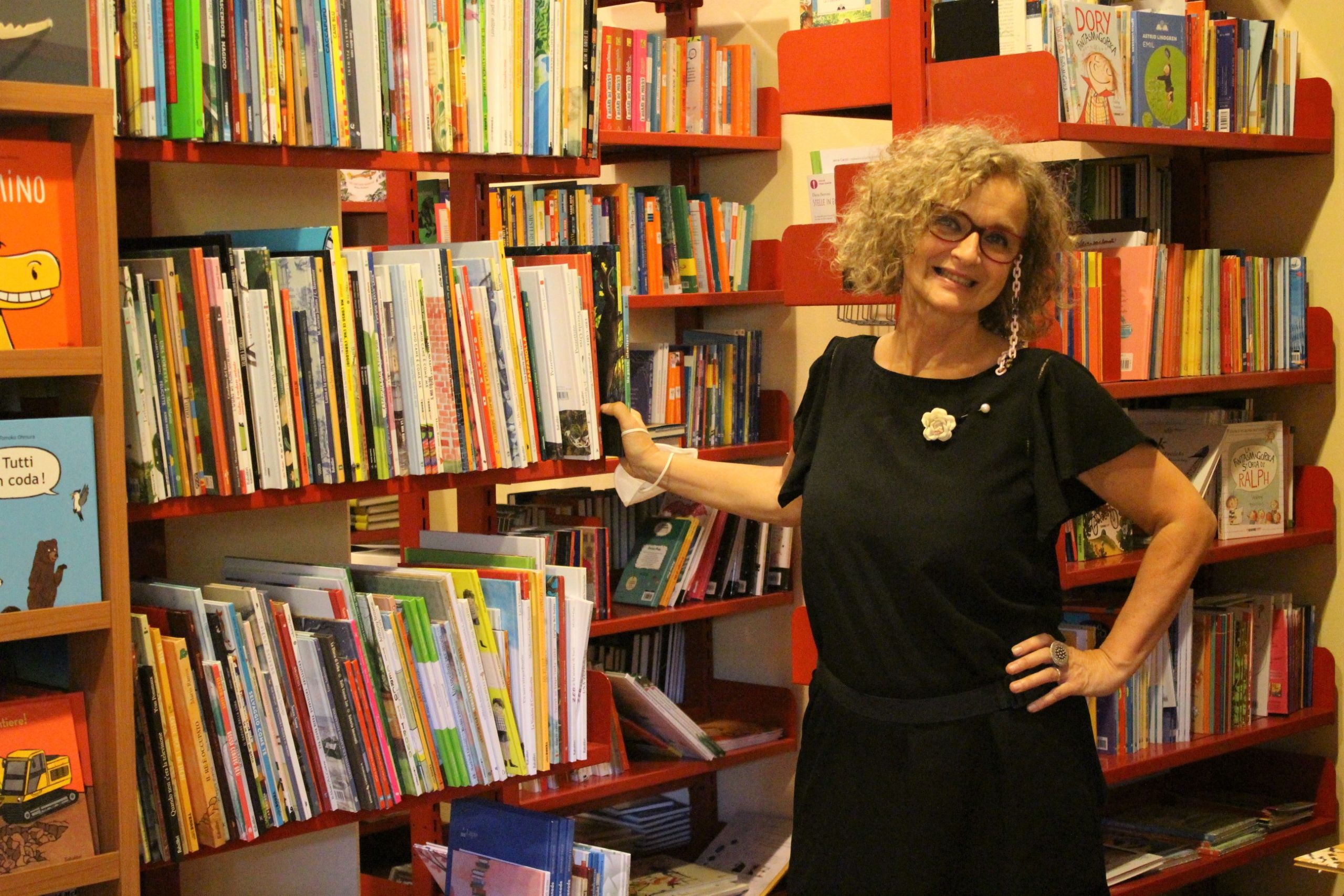 Lorita Biffi, bookseller at Spazio Terzo Mondo, Seriate
Lorita Biffi, bookseller at Spazio Terzo Mondo, Seriate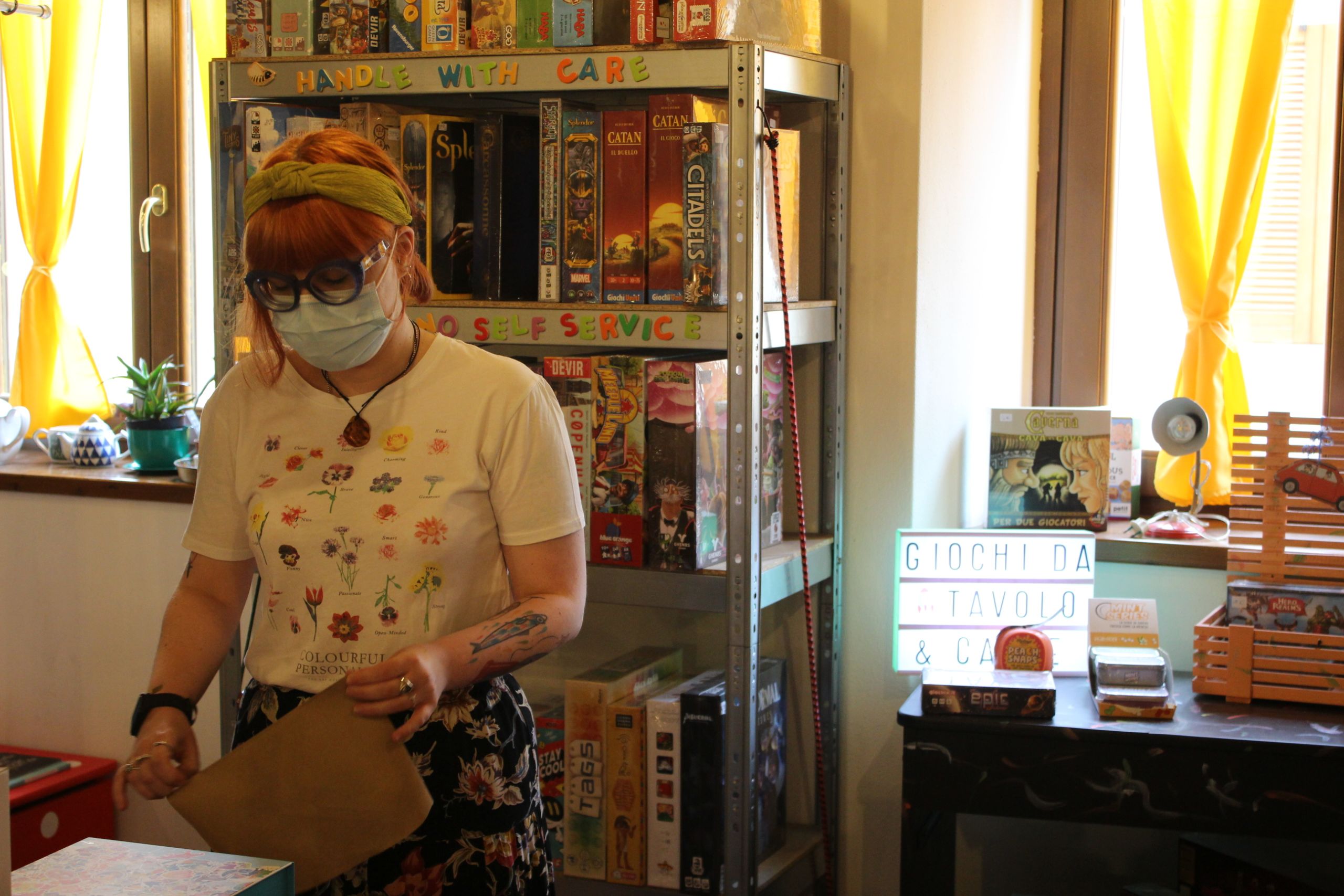 Sara Savoldelli, bookseller at Umpalumpa, Clusone
Sara Savoldelli, bookseller at Umpalumpa, Clusone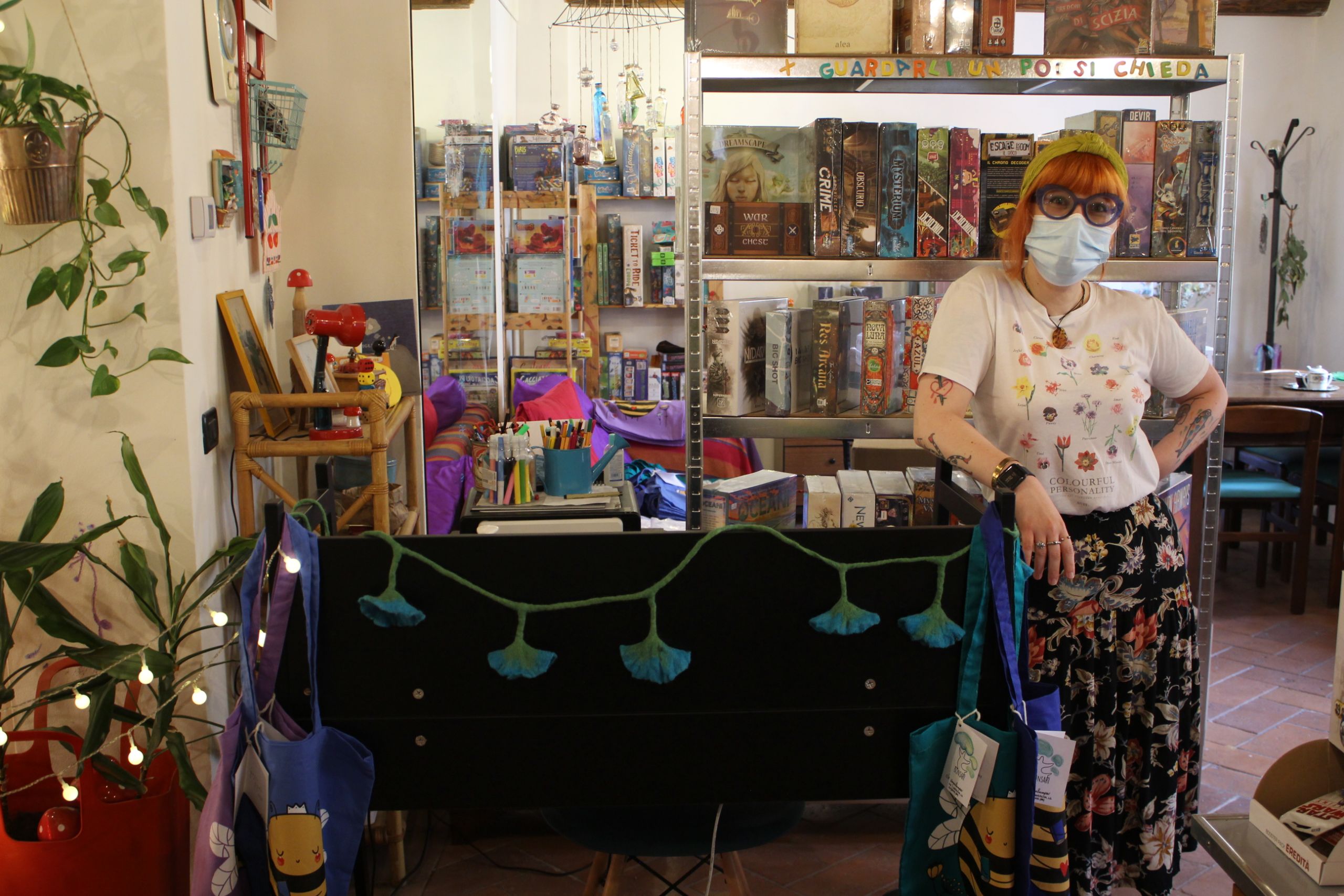 Sara Savoldelli, bookseller at Umpalumpa, Clusone
Sara Savoldelli, bookseller at Umpalumpa, Clusone
Undoubtedly, the competition with online retailers remains tough. The Government, however, is supporting independent bookshops. In February 2020, it approved a law that lowered the threshold at which booksellers and online retailers can discount titles: from 15 per cent to 5 per cent. This operation has reduced competition from chain bookshops and Amazon itself.
The Minister of Cultural Heritage and Activities and Tourism Dario Franceschini also granted a considerable economic bonus to libraries to buy at least 70 per cent of their books from independent bookshops. 
---
In terms of digitisation, the independent bookshop sector has also been innovating. Data showed that 32.7 per cent of booksellers have started using e-commerce for home deliveries, and 28.4 per cent have used e-commerce for posting books. Of the businesses that started using e-commerce for home deliveries, nine out of ten will continue to use the service after the pandemic.
LibriDaAsporto and Bookdealer are still in development. Taiuti and his partners are currently working on software to sell audiobooks and e-books, while Quaglia transformed LibriDaAsporto into something more than a shipping service. He is planning to help bookshops create their own websites. These days, he is organising book presentations, but also meetings between publishers and booksellers.
According to their respective founders, there won't be a partnership between Bookdealer and LibriDaAsporto. They are both commendable projects. Yet, they are different. LibriDaAsporto is not e-commerce: readers can find the bookshops' contacts on the website but cannot buy books there. "It's not our job. We didn't want to replace the booksellers," Quaglia told me.
Booksellers, for their part, can choose the platform they prefer. Libreria Milton joined LibriDaAsporto when it was born, but now it is only subscribed to Bookdealer. Alessandro Lana found LibriDaAsporto more helpful than Bookdealer. Luca Allodi from Milan's Tempo Ritrovato is subscribed to both services. Valentina Rizzi uses Bookdealer only.
---
A question remains unsolved. The bookselling world has been fighting against Amazon for years.
Why has the need to collaborate and cooperate only just emerged?
Enrico Quaglia believes that, before the pandemic, everyone was a bit more selfish. "The pandemic sparked the desire to understand and benefit from the success points of others: there were very dynamic booksellers, others who travelled a lot, others who built their website from scratch," he commented.
'Independent' bookstores, perhaps, are learning to be 'dependent': to network with each other.
Carlo Borgogno and Serena Aimasso, booksellers at Libreria Milton, have a dream. When the pandemic will be over, they will travel from the north to the south of Italy by bike. They will meet all the booksellers with whom they have collaborated over these years.
"I don't want to read all the time. I want to travel, do new experiences and share them", Aimasso beamed. "Otherwise, how can I work well?"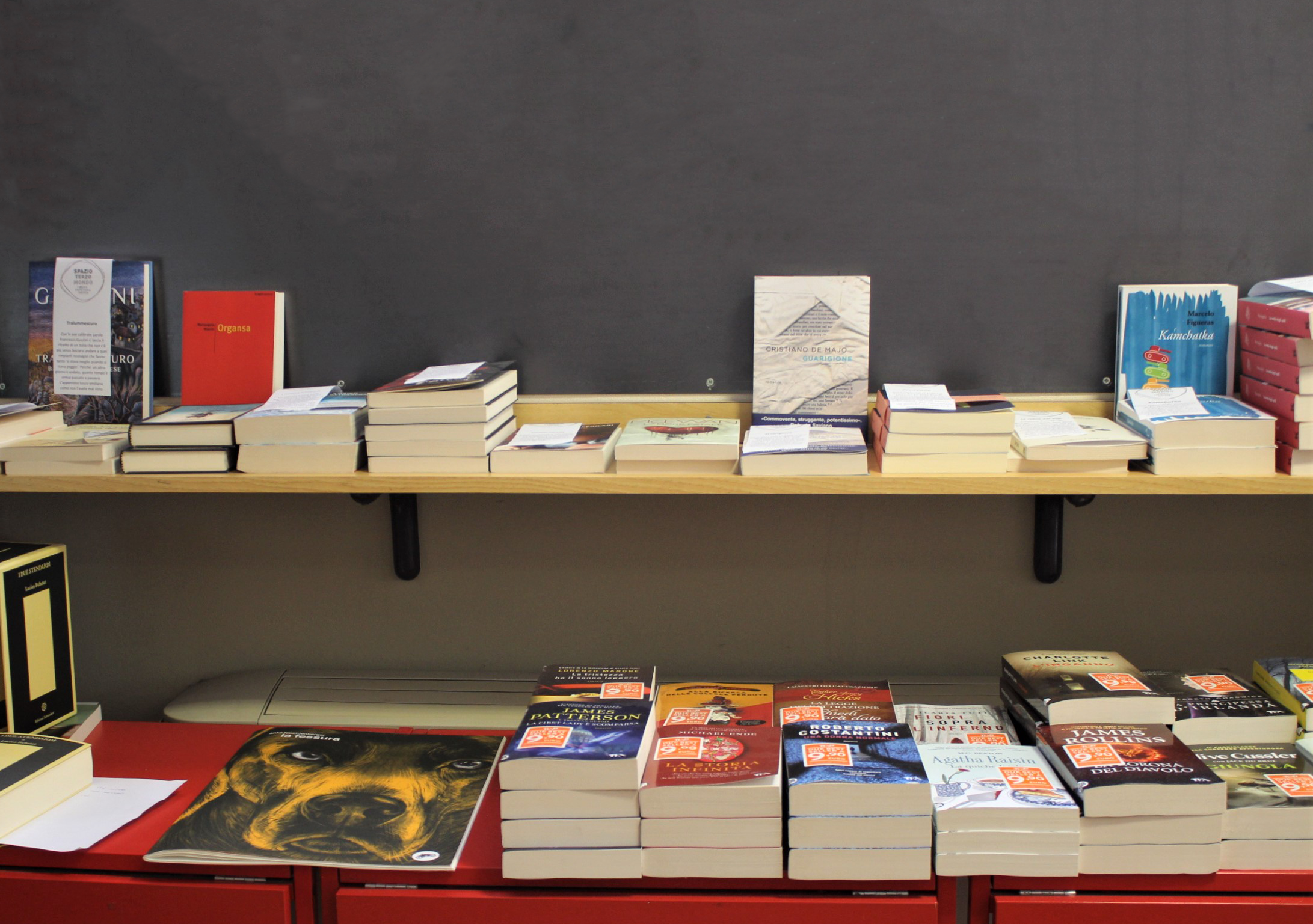 Production & Reporting: Marialuisa Miraglia, Images & Videos (when not previously mentioned): Marialuisa Miraglia, Laura Miraglia, Bookdealer.com